Search engines such as Google to categorise you more accurately for specific searches.
Search: Family portrait photographer in Leicester, East Midlands.
Please note that the standard time for these changes to take effect is approximately one week.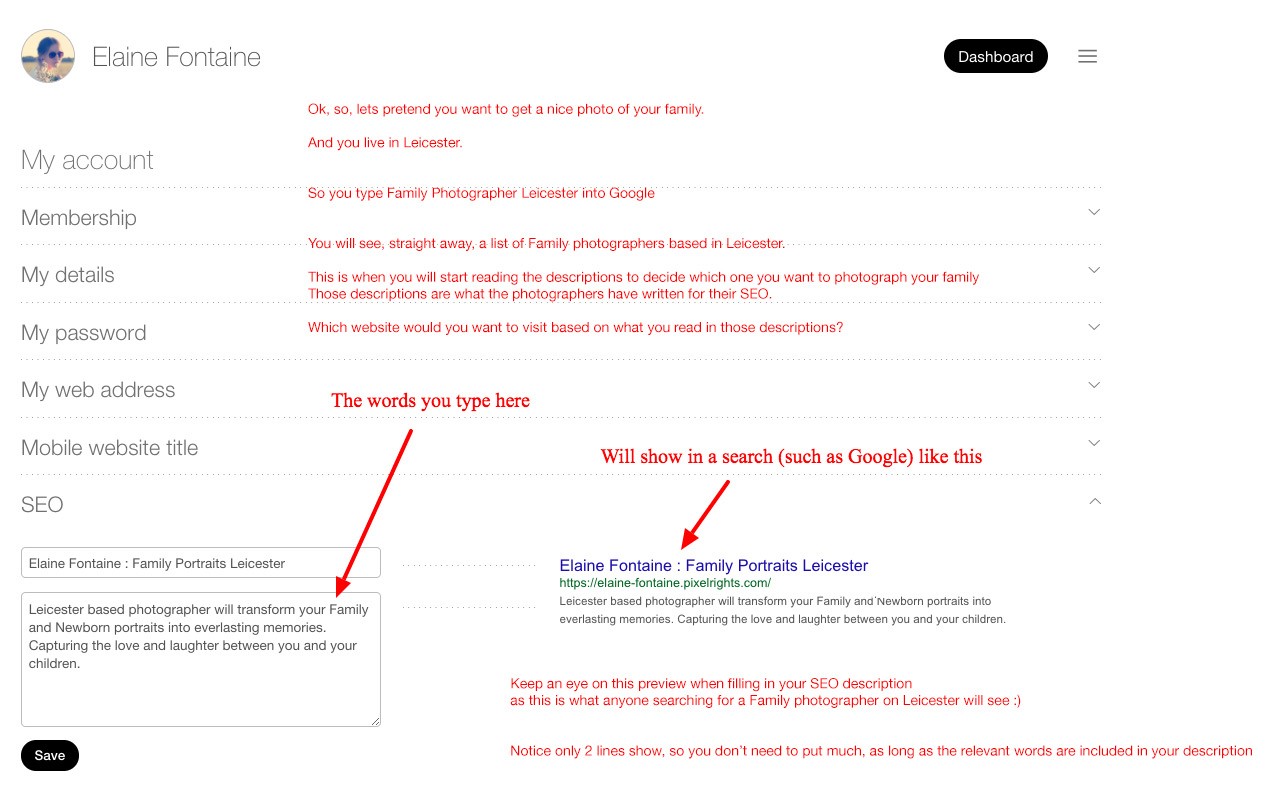 We would also recommend completing Metadata and Keywording prior to uploading.
When you upload your photographs into Pixelrights all of the metadata is retained.
The more info is contained in metadata and keywords, the better visibility your photographs will get.