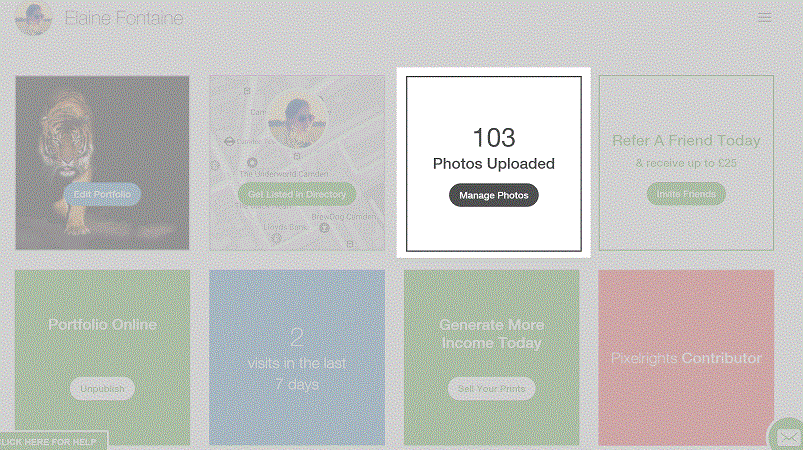 You can then select the Add album option, where you will be asked to choose your album's name.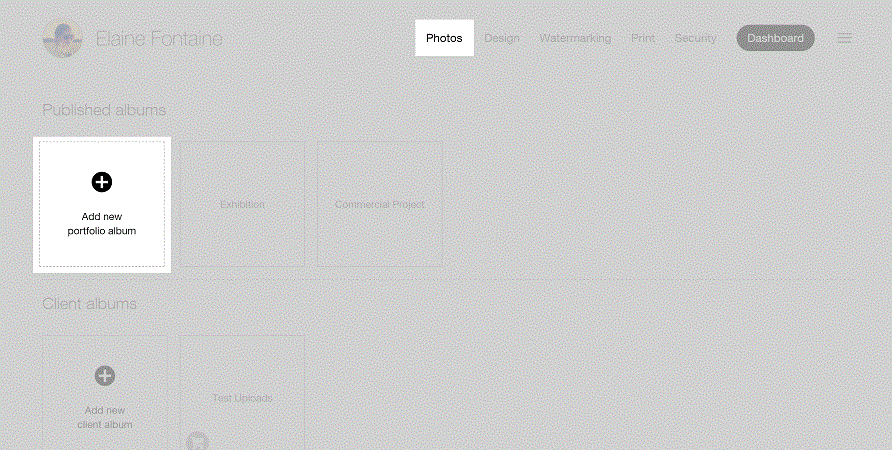 Once you have created your album, you can then choose the Add photos option to upload photos from your computer, or drag and drop your images or folder.
Currently, our format only accepts JPEG image uploads.
Additionally, you can use the add text option to include an accompanying body of text with your album, or the add video option to include an embedded video.
TIP:
SIZING YOUR IMAGES AT A MINIMUM OF 2000 PIXELS ON THE LONGEST SIDE TO PROVIDE THE BEST RESOLUTION FOR ONLINE VIEWING.
sRGB COLOUR PROFILE IS ALSO RECOMMENDED.