You can also individually adjust the watermark of individual or group selected images.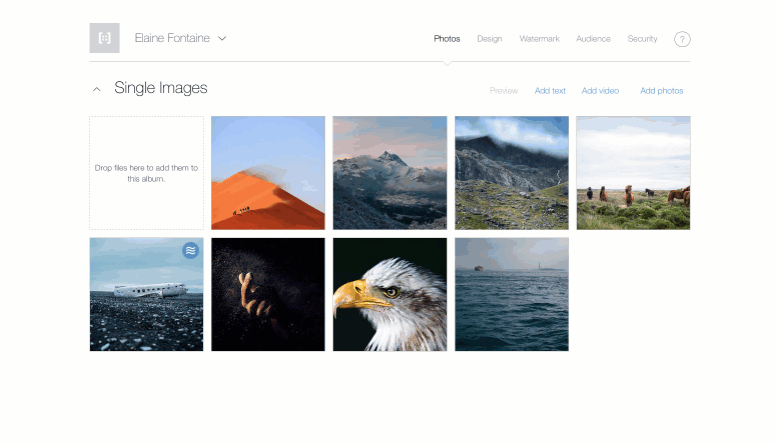 When the Watermark option is selected in the top right menu, you will be taken to our Watermark editor, which also allows you to enable our 'Press and Hold' security feature for individual or group of selected images.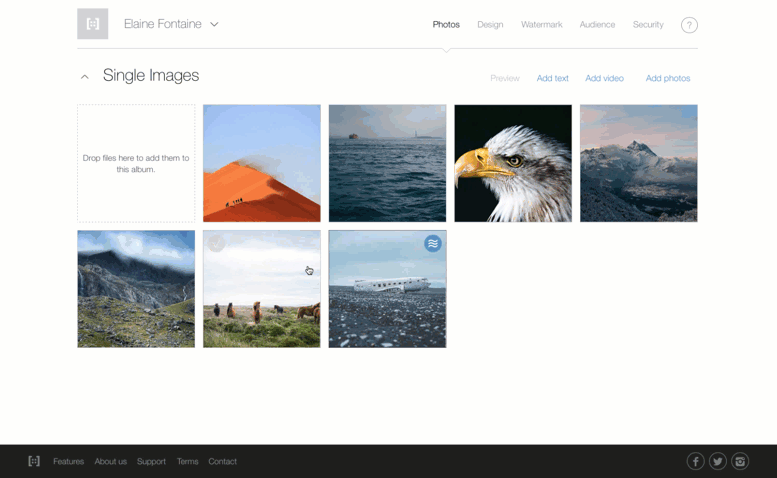 You can apply Full Screen viewing mode by selecting individual or groups of albums.
This option allows you to toggle full screen permission for your photos, so that you control how your images can be viewed.
If you choose to enable full screen, all of your images will then be viewable in full screen mode.
If full screen is deselected, none of your images will be viewable in full screen.